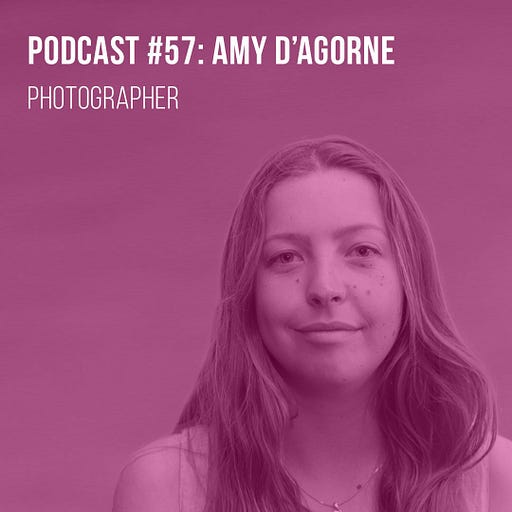 Oct 31, 2022 • 54M
#57: Amy D'Agorne - Photographer
What do we notice about people that are great teachers?
What effect does education have on our creativity and the confidence we have in our work?
Amy D'Agorne is a Yorkshire-born photographer currently studying her MA in Documentary Photography at the University of South Wales.
In this episode we explore the role photography has in influencing society, about knowing your worth as a creative, and the struggle in balancing personal and commercial work. 
Amy's projects investigate the prevalent issues related to climate change; such as food sovereignty, corporate agriculture, fossil-fuel extraction, and the many-faceted ways that late-stage capitalism presents itself. 
She graduated with a BA First Class Honours in Photography from Edinburgh College of Art in 2015, and is currently working on a commission with photographer Hannah Starkey for The Hepworth Gallery in Wakefield.
You can find Amy at: