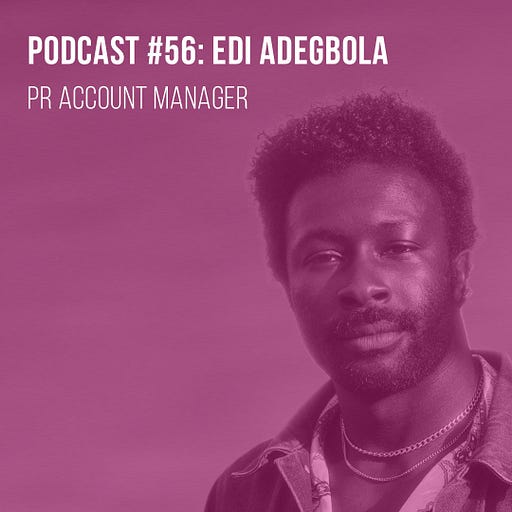 Oct 24, 2022 • 55M
#56: Edi Adegbola - PR Account Manager
How do you tell your story online?
Edi Adegbola is a PR Account Manager based in York. He loves fashion, photography and coffee.
In this podcast we discuss the worlds of public relations, social media and content creation. 
Edi shares his approach to using the Instagram platform to sharing moments of his life that he finds exciting and joyful. He gives tips to those looking to get started, or struggling to build an audience. We discuss what to do, and what not to do, when reaching out to others online to try and develop fruitful business or social relationships.
You can find Edi at:
http://instagram.com/ediadegbola